New York and Seattle are just the beginning. What about dogs in Edmonton (Canada) and Adelaide (Australia)? I covered New York in depth here, and compared New York and Seattle here. Now let's bring in Edmonton and Adelaide!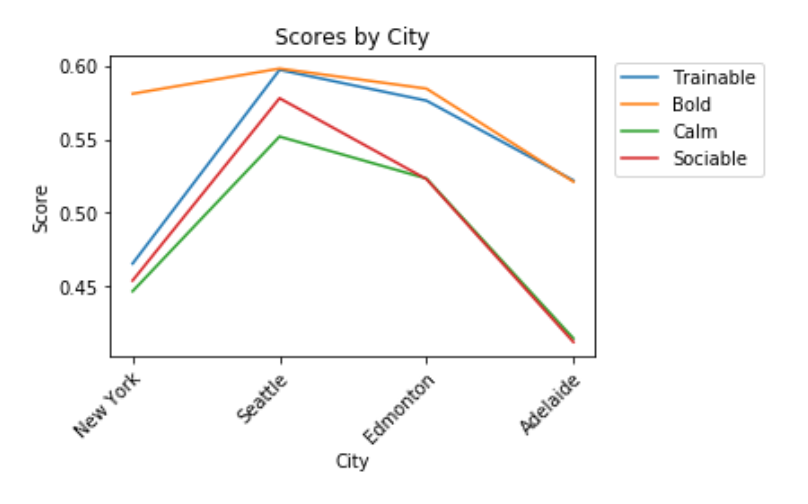 For trainability, New York is the lowest and Seattle is the highest. Edmonton is just slightly behind Seattle, and then Adelaide just after that.
Boldness, the orange line, is almost the same for the North American cities, but goes down in Adelaide. Calmness and sociability, the green and red lines, also take a nosedive in Adelaide.
Let's take a look at each city's top 5 dog breeds.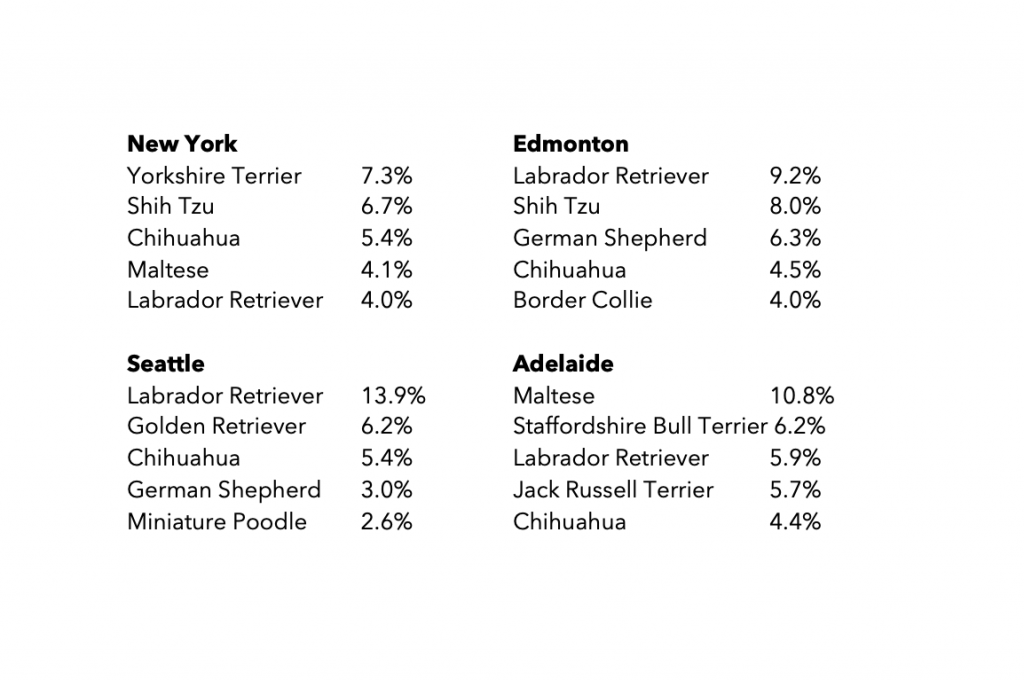 New York tends to have smaller dogs (which are often rated as less trainable in the dataset–but using a different dataset by another academic yielded similar results). Seattle has larger breeds, and Edmonton seems like a combination of New York and Seattle. Then… there's Adelaide.
It's a very different mix of dogs down there. Maltese are rated low on everything but boldness, which may explain the results a little bit, but of course the results are a combination of all the dogs there.
For more technical, in depth information about the study, click here. And please support us by visiting our shop! Part of the proceeds benefit animal rescue.